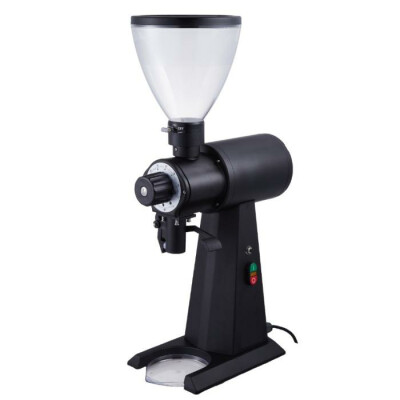 Grinders: The Foundation of Exceptional Coffee
The 'Grinders' category is where you will find the tools that are fundamental to crafting exceptional coffee. A precise and consistent grind is the cornerstone of a perfect brew, and our selection of grinders is curated to meet the needs of both home enthusiasts and professional baristas alike.
Electric Coffee Grinders: Power and Precision
Our electric coffee grinders are designed for those who seek both convenience and quality. With powerful motors and precise grind settings, these grinders ensure that your coffee is ground to your exact specifications every time. Whether you are preparing a single cup or a large batch, our electric grinders are up to the task, delivering consistently perfect grounds quickly and efficiently.
Manual Grinders: The Art of Handcrafted Coffee
For the purists among us, manual grinders offer a hands-on approach to coffee preparation. These grinders allow you to connect with the process on a deeper level, as you physically turn the beans into grounds. Despite being hand-powered, our manual grinders are engineered for precision, ensuring that you can achieve the perfect grind size for your brewing method, every time.
SSP Burrs: Elevating the Grind to an Art Form
SSP Grinding Solutions, founded in 1991, stands as a beacon of quality in the world of coffee grinding. They offer a complete line of flat burrs, including a special Tungsten Carbide burr set designed to make a smooth cup of coffee. SSP is focused on crafting high-quality burrs to fit your specialized coffee grinding needs. Every burr is ground to perfection, ensuring uniformity and consistency. Burr design is the most crucial element in a home or café grinder, and we believe that a high-quality grind can be achieved with superior equipment and an experienced user. That's why we endorse SSP's burrs, made from tungsten carbide to withstand many years of use, as the ultimate choice for discerning coffee enthusiasts.